Lawyer Profiles
Renée Nichols
AREAS OF PRACTICE: FAMILY LAW, COLLABORATIVE FAMILY LAW, MEDIATION, MEDIATION-ARBITRATION, NON-EVALUATIVE CHILD INTERVIEWING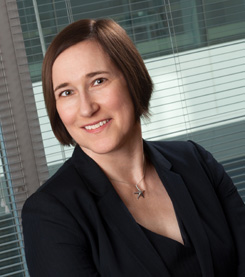 Renée was called to the Bar in Manitoba in 1994. She is trained in Collaborative Family Law, Mediation, Arbitration and Non-Evaluative Child Interviewing, and is a member of Collaborative Practice Manitoba and FAMLI (Family Arbitration Mediation Legal Institute).
Renée recognizes the very personal and often difficult nature of family matters and understands that every family has different needs to address their legal issues. For families with children, the focus will always be the best interests of your child or children.
Renée's experience in litigation, negotiated settlement, collaboration and mediation in family law gives her valuable insight in assisting clients to determine which process is right for the situation. She enjoys working with people to help them find the best solution for the family during what is often a difficult time.
Alternative dispute resolutions like collaborative practice, mediation and arbitration allow families to make decisions, maintain control over the process and keep the matter private with the benefit of legal advice and advocacy in a respectful way, throughout the process.
Renée is experienced in all aspects of Family Law, including Cohabitation Agreements, Pre-nuptial Agreements, Adoption, Guardianship, divorce, separation, breakdown of common-law relationships, custody, child support, property and variations. Renée is also a member of the Manitoba Soccer Association (MSA) Discipline Committee and a Board Member with Adoption Options. She is active in sports and gym-life attending the gym, playing soccer and basketball for many years. She is also a member of Blessed Sacrament Parish.
In This Section
Contact Us
If you need help navigating a legal issue, contact our general number to be put in touch with one of our lawyers. If you decide to meet with one of our lawyers, we offer flat-rate initial consultations. This consultation gives you the chance to meet personally with one of our lawyers and discuss your problems and concerns, without any obligation to continue unless you choose.