Lawyer Profiles
Shasta Benaim
Areas of Practice: Family Law, Real Estate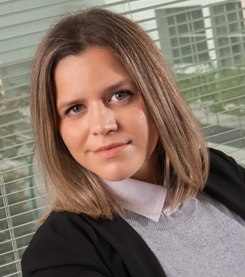 Shasta graduated with an undergraduate degree in History from the University of British Columbia in Vancouver, British Columbia. She went on to complete her studies at the University of Manitoba Faculty of Law, graduating in 2014. She was called to the bar in June of 2015. Shasta joined Bennet Waugh Corne in March of 2016 and practices in the areas of Family Law and Real Estate.
Shasta addresses family law concerns through mediation, negotiation, and litigation. She is also trained through Collaborative Practice Manitoba. Shasta's approach to a family file is to develop practical and reasonable solutions for individuals who are going through separation and divorce.
Shasta is an avid volleyball player and enjoys cooking. Originally from Vancouver, she cheered for the Canucks, but has come to her senses and now cheers for the Jets. Go Jets Go.
In This Section
Contact Us
If you need help navigating a legal issue, contact our general number to be put in touch with one of our lawyers. If you decide to meet with one of our lawyers, we offer flat-rate initial consultations. This consultation gives you the chance to meet personally with one of our lawyers and discuss your problems and concerns, without any obligation to continue unless you choose.