Family Law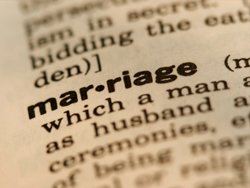 Where Family Law is concerned, Bennet Waugh Corne aims to help you resolve issues as effectively and efficiently as possible. Every family's needs are different - and, as such, the approach to resolving their disputes is unique.
We always consider different approaches to resolving family issues - negotiation, collaboration, mediation, court, or a combination of these. Taking the right approach for your family is important to make sure the needs of all those involved are met.
Family law is about more than what happens with separated families. Planning ahead is also important to many families as they begin. We can help protect your interests by preparing a cohabitation or prenuptial agreement specially tailored to your needs.
We realize that family breakdown and associated disputes involve winding up the most intimate of relationships, and that issues stemming from the breakdown of the family unit can have far reaching effects, both emotionally and financially. We also understand how non-legal issues can greatly impact the ability of the parties to resolve their legal issues. We will assist you to sort out the immediate issues, and explain to you how your decisions now may impact you, negatively or positively, in the future.
In the event of family or relationship breakdown, four main areas of concern must be addressed:
Separation: Do you want a separation? What are the grounds for Divorce? What if you lived together but were not married?
Children: Is a parenting plan in place? Should there be shared custody, or should one parent have primary care? How do you figure out what is best for the children? When is guardianship or adoption necessary?
Income issues: Who is obligated to pay/receive child or spousal support and what factors impact how much and for how long? Do you have legal obligations to step-children?
Division of assets and debts: What happens to the family home? How will pensions, RRSP's and other assets be divided? What happens to debts? What if you own a business together?
Family changes may also require attention to other aspects of your shared and individual lives and well being. We regularly work with a variety of professionals in other disciplines, such as financial advisors, psychologists, counselors, accountants, and appraisers. These specialists often provide significant insight. We are committed to helping you make the best-informed decisions possible regarding life and family challenges and changes.
We can help you define your needs, and create a plan of action that's best for you and your family. Starting with an initial, no-commitment consultation, our family lawyers will work with you to assess your needs, and gather the information necessary to make important decisions.
Our lawyers experienced in Family Law are Alison Bennet, R. Grenville Waugh, Shasta Benaim, Kimberly D.A.Soul., and Renée Nichols.
In This Section
Contact Us
If you need help navigating a legal issue, contact our general number to be put in touch with one of our lawyers. If you decide to meet with one of our lawyers, we offer flat -rate initial consultations. This consultation gives you the chance to meet personally with one of our lawyers and discuss your problems and concerns, without any obligation to continue unless you choose.