Lawyer Profiles
R. Grenville Waugh, Partner
Areas of Practice: Family and Civil Litigation, Commercial, Estates, Real Estate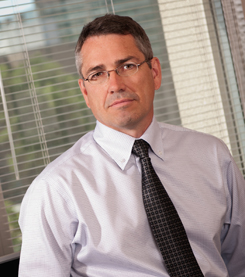 Grenville obtained his Bachelor of Commerce (Honours) from the University of Manitoba in 1986. He later elected to continue his studies and since graduating from the University of Manitoba's Faculty of Law in 1991, Grenville has been a part of our firm's growth. Having articled with Corne & Corne upon graduation, Grenville remained with the firm following his call to the Manitoba bar in 1992. Along with his wife Alison, Gren became a partner in the firm in 2007.
Grenville's practice is a combination of solicitor's work and litigation. Grenville addresses civil and family law concerns through litigation and negotiation. He has appeared before various tribunals and at all levels of course in Manitoba, including the Court of Appeal, and the Federal Court. He balances his litigation practice with the focus to detail required in estates, commercial and real estate work.
Grenville participates on baseball and volleyball teams through the Manitoba Bar Association. He enjoys playing hockey and soccer. He has volunteered his time to coach his two older sons' hockey and soccer teams over the last many years. As a proud father of four children, he looks forward to doing the same with his youngest son and daughter in the future.