Civil Litigation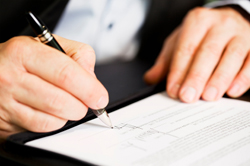 Disputes between people which cannot be resolved amicably sometimes require help from specialists such as lawyers. If you have been harmed by the actions of others - or if another person is claiming you have done them wrong - we can help find a resolution within the law. Resolving civil disputes quickly and efficiently is key to making sure your interests are served as well as possible.
Civil disputes arise in a vast array of circumstances:
Personal injury claims;
Contract disputes;
Real estate disputes;
Will and estate disputes;
Residential or commercial landlord and tenant matters;
Professional discipline or employment matters; and
Debt collection.
Bennet Waugh Corne can not only assist in attempting to negotiate a settlement or resolution of your dispute but we also have the experience at all levels of court in Manitoba to pursue a court remedy if required. If the matter does proceed to court, we are also able to take action to enforce any court remedy we obtain and to collect any judgment granted in your favor.
Bennet Waugh Corne takes pride in attempting to resolve our client's disputes in an effective and efficient manner. We can help you define a course of action which addresses your needs. R. Grenville Waugh is our most experienced civil litigator.
In This Section
Contact Us
If you need help navigating a legal issue, contact our general number to be put in touch with one of our lawyers. If you decide to meet with one of our lawyers, we offer flat -rate initial consultations. This consultation gives you the chance to meet personally with one of our lawyers and discuss your problems and concerns, without any obligation to continue unless you choose.