Real Estate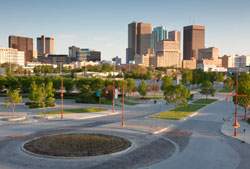 At Bennet Waugh Corne we assist buyers and sellers with all types of real estate transactions, including residential (homes and condominiums), rental and commercial property, as well as farmland.
We also assist clients with the refinancing of existing properties with both commercial and private lenders, including vendors take-back mortgages.
The lawyers at Bennet Waugh Corne recognize that because buying or selling a property is one of the largest financial decisions you will likely make, it can be a stressful time. Our experienced real estate lawyers take a hands-on approach to each deal, to ensure there are no surprises during the process, or down the road. From writing the Offer to Purchase, to conducting the necessary searches, to possession day, and follow up, we pride ourselves on assisting our clients through each step of the process.
We can help with every stage of your sale or purchase. R. Grenville Waugh is our most experienced lawyer in this area of practice. Shasta Benaim is also one of our experienced lawyers that will be able to help you with your real estate concerns.
Evening appointments and home visits are available upon request.
In This Section
Contact Us
If you need help navigating a legal issue, contact our general number to be put in touch with one of our lawyers. If you decide to meet with one of our lawyers, we offer flat -rate initial consultations. This consultation gives you the chance to meet personally with one of our lawyers and discuss your problems and concerns, without any obligation to continue unless you choose.