Wills & Estates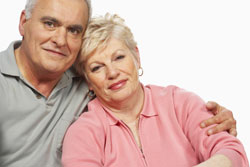 At Bennet Waugh Corne we draft Wills and Powers of Attorney that take into account our clients' individual needs and wants, comply with all applicable laws, and that minimize probate fees and land transfer tax.
If you have been named the executor of someone's estate or need to be appointed as an Administrator, we can help you through this sometimes overwhelming process.
Our Estate services include the drafting and filing of all court documents, collecting and distributing of assets, negotiation with and payment of the deceased's creditors, as well as estate litigation.
What is a Power of Attorney? A Power of Attorney is the legal document in which someone appoints one or more people (usually a spouse, or a close relative or friend) to deal with his or her legal and financial affairs if he or she is ever unable to do so personally. These situations can be as minor as losing your wallet while on vacation and needing your Attorney to arrange something at your bank, or as serious as being injured in an accident and needing your Attorney to deal with all of your affairs. Without a Power of Attorney Canada's strict privacy laws prevent friends and family, regardless of their good intentions, from assisting. At Bennet Waugh Corne we can help you determine what form of Power of Attorney you require and draft the document to meet your individual needs.
What is a will? A Will is the legal document that comes into effect upon someone's passing and sets out the following:
Who will be the Executor(s) of your estate (the person(s) responsible for managing your Estate)?
Who will receive your personal belongings and assets?
Who will be the guardians of your minor children? Who will manage their inheritances? And for how long?
Who will care for your pet(s)?
Whether you want to organize your own affairs, or whether your loved one has passed away with or without a will and you need help taking care of their estate, we can help. R. Grenville Waugh is our most experienced lawyer in this area of practice.
In This Section
Contact Us
If you need help navigating a legal issue, contact our general number to be put in touch with one of our lawyers. If you decide to meet with one of our lawyers, we offer flat -rate initial consultations. This consultation gives you the chance to meet personally with one of our lawyers and discuss your problems and concerns, without any obligation to continue unless you choose.